Argus Mi-TIC-S Thermal Imaging Camera
From MEFD
The department uses the Argus Mi-TIC-S handheld Thermal Imaging Cameras. These cameras have larger screens, higher sensitivity, and more flexibility than the TICs built into the SCBA.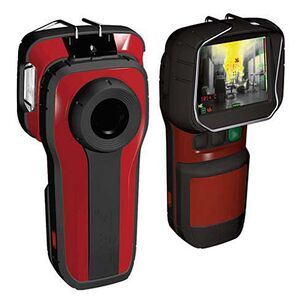 Features
2 Hour Battery Life
Built-in Laser Pointer
Still image camera (up to 999 images)
TIC Operations
Power On
Press the right, green ON/OFF button.
Power Off
Press and hold the right, green ON/OFF button.
Return to NFPA Basic TIC Mode
Press the right, green ON/Off button. This is the standard mode that complies with NFPA1801 and is the mode that the unit is in when it powers on. One click returns you to this mode with standard color from any other TIC mode and from reviewing photos mode.
Laser Pointer
Press and hold the center button to turn on the laser pointer. The laser will shut off automatically after 10 seconds.
The laser pointer is useful for showing your crew where a source of heat is in the structure after you have located it with the TIC.
TIC Operation Modes
For more details on these modes, see the user manual.
FIRE
Used for attack and rescue in large, fully developed fires.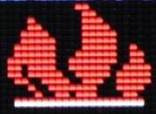 OVERHAUL
Used for checking for hot spots after the fire is out.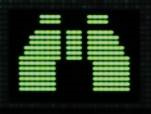 SIZE UP
Used to easily locate the fire from outside of a structure.

INSPECTION
Used for predictive maintenance to check equipment and buildings to help prevent fire.

WHITE HOT
Used for general search, with no colorization.

MISSING PERSONS
Used for searching for people in landscapes, buildings or traffic accident scenes.

Camera Operations
Taking a Picture
To take a picture, press the left 'Camera' button. A picture is taken and you remain in TIC operations mode.
Viewing Pictures
To view an image press and hold the left 'Camera' button. Once in replay mode you can browse between pictures by using the left and center buttons.
Return to TIC Mode
Press the right, green 'ON/OFF' button to return to TIC operations.
Connecting To a Computer
When placed in its charging cradle, the TIC can be connected to a PC in order to transfer and delete photos. Photos may be taken during an incident, saved to a PC, and then attached to the incident report.
Maintenance Checks
Check that the device is clean and appears undamaged. Clean as necessary.

Wash with soap and warm water.
Wipe lens with an alcohol wipe.
No strong detergents, de-greasers, abrasives, etc.

Power on the device.
Replace battery if battery indicator is at or below 3/4.
Cycle through each TIC mode and confirm that image is clear and heat sources appear as expected (people, computers, engines, etc).
Take and review a photo.
If there are less than 500 images remaining (as displayed on the screen) contact an officer to download and delete old images.
Power off when complete.
If equipped with a retractable tether check that the tether extends and retracts smoothly throughout its full range and supports the weight of the TIC.
Manual